Hotel Landhaus Haverbeckhof
The traditional Landhaus Haverbeckhof is located in the idyllic heathland village of Niederhaverbeck in the middle of the Lueneburg Heath nature reserve.
Our rooms are spread over four, partly thatched houses of the historic farm ensemble. The kitchen team creates sophisticated dishes for you from regional products. For events of all kinds, our separate "winter garden" with a rustic ambiance is available.
Explore the heath areas from our front door by bike, in hiking boots or by horse-drawn carriage. Many highlights of your Heide holiday, such as Wilsede and the Wilseder Berg, are easily accessible from here.
Hotel Hof Tütsberg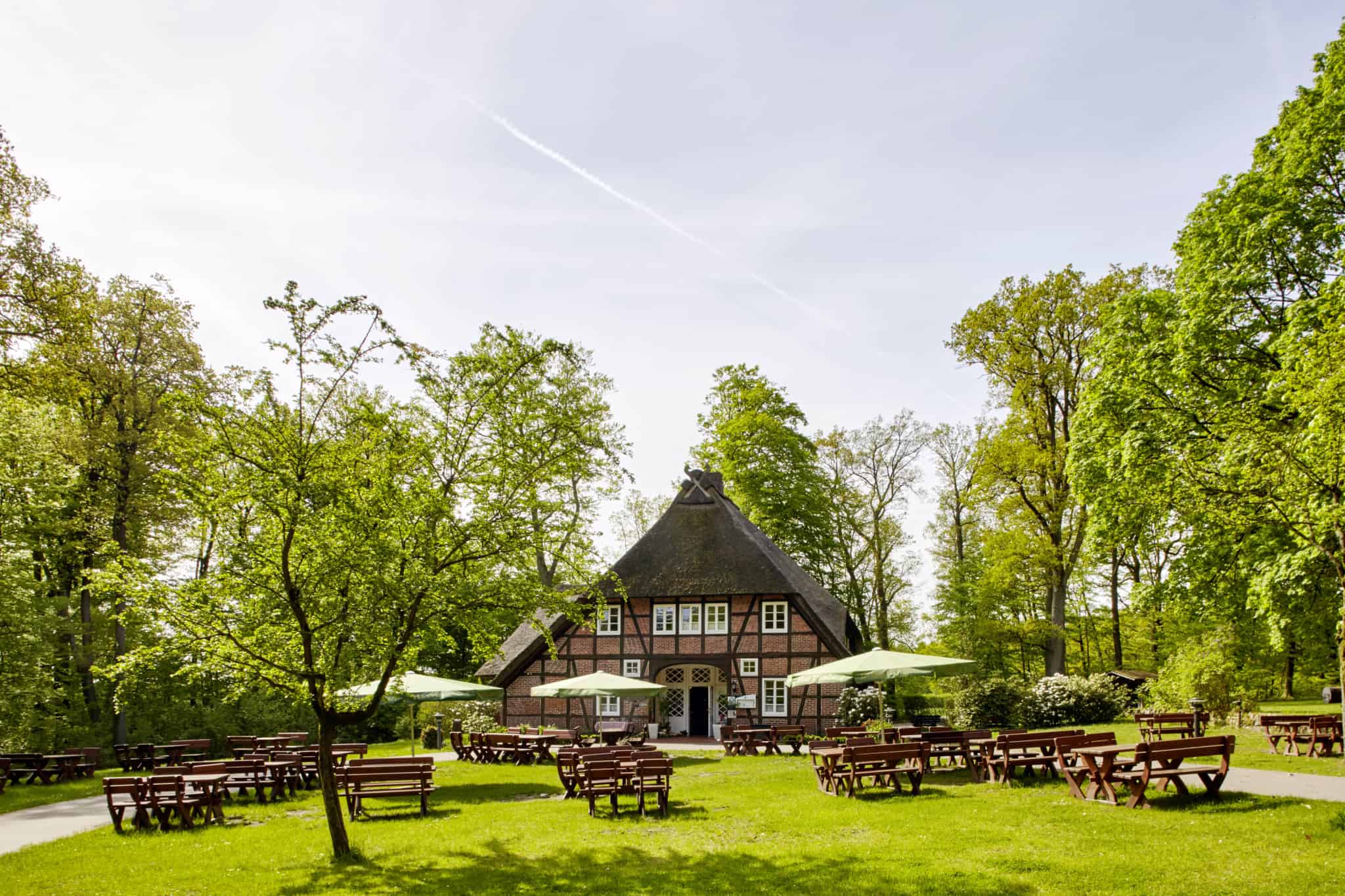 Our hotel is an old country estate from the 16th century with several historic buildings. The farm grounds are located away from roads in the middle of the Lueneburg Heath nature reserve.
Enjoy the vastness and tranquillity of the heath landscape on the trails around the Tütsberg. Whether on foot, by bike or on horseback. Horse stalls are available for riders.
Hotel rooms and holiday flats with a view of nature are available for our guests, as well as a conference room, sauna and our rustic farm tavern for your celebrations.
In our restaurant, the chef will spoil you with fresh, creative and honest country cuisine and specialities from the region.